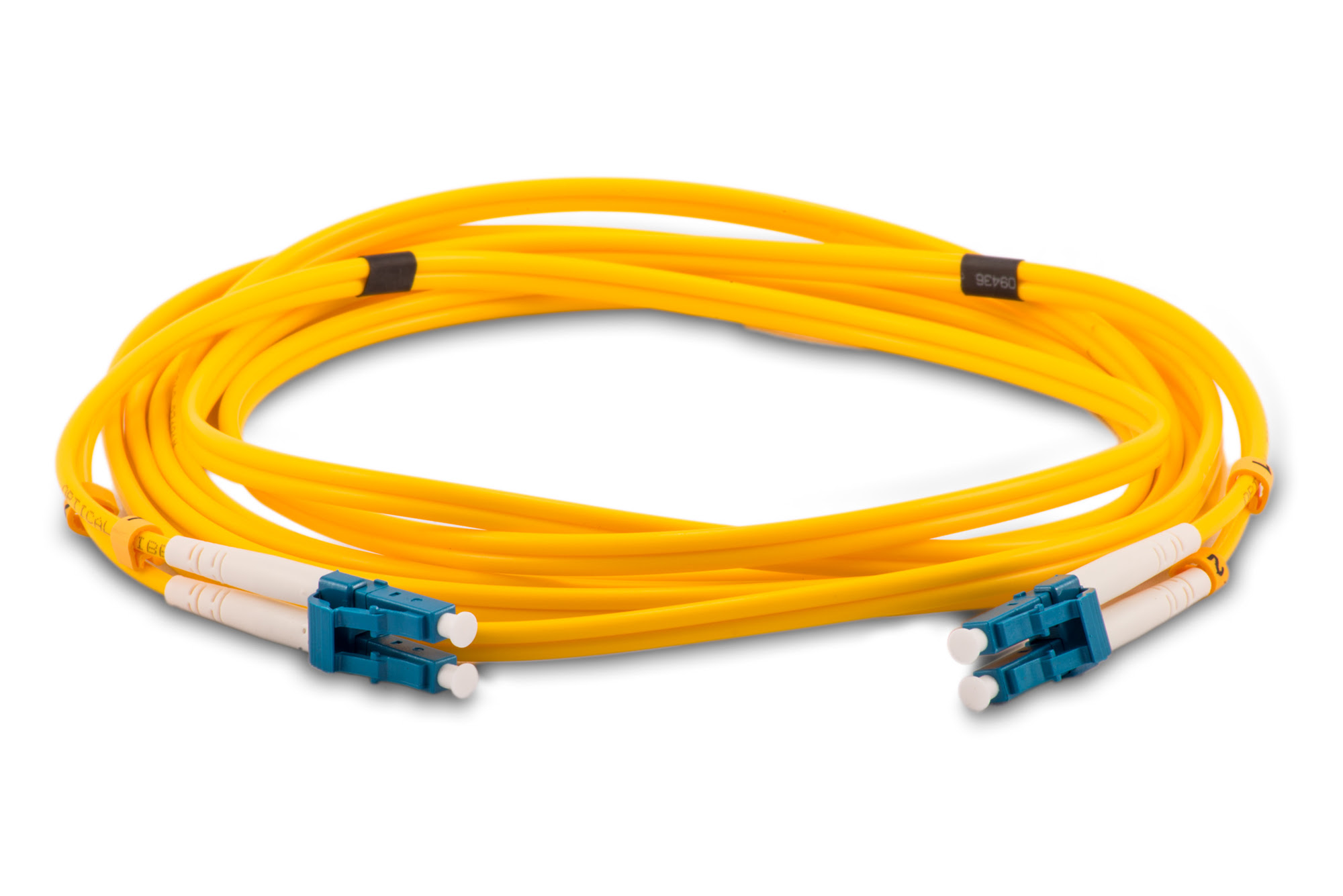 Cables.com customers looking specifically for fiber optic products can check out the website's spotlight on fiber optic patch cables this week! Available in yellow, orange, and aqua blue color jackets, these cables can be customized for a variety of home or commercial applications. Customers can purchase custom lengths and purchase in quantities to suit their needs as well. Those looking to save on their next purchase can get 10% off using offer code 10OFF!
10% off of any order code: 10OFF
YOU SHOULD COPY AND PASTE THIS CODE EXACTLY, TO BE ASSURED THAT THE LINKS WILL OPERATE. You can edit the HTML within this code, but it is recommended only if you are familiar with HTML code.
Cables.com offers one of the most comprehensive selections of high-quality cables, electronic equipment, and accessories. Customers can take advantage of the website's handy product category links, or use the search feature to find exactly what they're looking for. Buyers can get great prices networking, fiber optic, custom cables, and more when they by direct from Cables.com!

Here are some links to get you started!
COUPONS
note: $7.50 minimum applies on all coupons
10% off of any order code: 10OFF
5% off of any order code: 5OFF
Cables.com Affiliate Program
Cables – Your Source For High Quality Cables Online
Cables.com is your one stop resource for high quality cables and equipment online. We stock all types of cable and accessories at the most competitive prices. We are proud to be a leading online retailer offering the highest quality solutions for customers and businesses across a wide range of industries. No matter what your needs are, you're certain to find exactly what you are looking for in our comprehensive selection of merchandise. Choose from high performance accessories and cables in a variety of different lengths and sizes. We offer fast shipping and responsive customer service to ensure you get the right equipment delivered on time, and within your budget.
Cables.com Affiliate Program Benefits:
11% commission
60 day referral period
Creative banner and text links available
Frequent Coupons and Deals available for affiliates
Dedicated Affiliate Management Team
The Cables.com  Affiliate Program is proudly managed by the Affiliate Management Solutions team. You can contact us at any time by writing us at: Cables@AffiliateManagementSolutions.com